PROGRAMME DAY 3 - 1 JUNE
Here you find the programme of day 2 of EPIC. Day 2 of EPIC is EdTech Tuesday, which means Tuesday 31 May will be all about EdTech. For more information on the subsessions and keynotes, please scroll down.

---
Sessions Round VII
10.00 - 11.00
Location
Time (min) 
Presenter(s)           
Session

Tobacco

Livestream

60
Johanna de Groot, Christien Bok & Sharon Flynn
 

National initiatives to stimulate digital innovation in higher education

 

Presentation | This session consists of three presentations on national initiatives to stimulate digital innovation in higher education.

Part 1: the Dutch Acceleration Plan by Johanna de Groot (SURF, Acceleration Plan)

Part 2: the new Dutch programme 'Digitalisation Impulse for Education' by Christien Bok (SURF)

Part 3: the Irish programme 'Enhancing digital teaching and learning' by Sharon Flynn (Irish Universities Association)

The session will be concluded with a joined Q&A.

 

DC

Livestream

60
Gerdinand Bosch

Mininote on institution-wide approach to innovate education

Mininote | Avans University of Applied Sciences is undergoing an institution-wide transition to a knowledge institution with flexible study paths for each student and supported by a fully integrated digital environment.

This mini note will give an insight in an institution-wide approach to innovate education on scale with an integrated view on people, process and technology. Lessons so far and the next steps that will follow.

Coffee I

Livestream

30
Will follow soon

Partner session: Edumundo

 

 
30
Michael Wolfindale & Marvin Soetanto

What will the future of digital education look like?

Presentation | In this presentation, we layout broad issues and statements to be debated. Ranging from 'practical tips' to deeper reflections on our philosophy of education and technology. We aim to discuss what we want the future of 'digital' education to look like.

Coffee II
30
Maurice Melenberg & 

Marina Brinkman-Staneva

Moving away from a one-size-fits nobody approach

(Interactive) presentation | The main goal of this workshop is to engage in a meaningful conversation about the (lack of) alignment between secondary vocational education and higher education in terms of educational formats. As flexible education is becoming one of the buzzwords, we wish to unbuzz it and find out which best practices are there and what can be done to align flexible learning paths between these two levels of education.

 
30
Bart Lamboo,

Suzanne de Bruijn, Bram van der Kruk & Ulrike Wild (Acceleration Plan)

 

Showcase pilot micro-credentials within higher education in the Netherlands


 

Open format | In this interactive session we explore the process leading up to this pilot and the choices made in the approach and the development of the quality framework used. Together with an international panel of experts, we look at how this pilot relates to the European approach and developments in other European countries in this field.

Arabica
30
Gert van Hardeveld

Students in the lead at Open-ICT, with agile- and project-based education





Presentation | 

Open-ICT is the new bachelor's program for ICT students who want to be in the lead of their own learning. No lectures and exams, but working from the beginning on a real project. Scrum-based education to learn and deliver every two weeks. Learn how we implement this program, how it works, en what the effects are on the motivation and learning of students and staff.
 
30
Janina van Hees & Anneli Kalm

Joint virtual campus in a European University Alliance

Interactive presentation | In this session, we will look at the joint catalogue of virtual and hybrid courses created by EuroTeQ, a  European University Alliance consisting of six Technical Universities. We will present experiences and challenges in four areas: technology, administration, didactics and social engagement of students in a virtual campus. We will jointly work on solutions to the different challenges.

Virginia + Havana
30
Fawad Gul (AWS Amazon)

AWS Academy: Empowering students with free cloud computing courses and labs

Presentation | Participants are encouraged to bring forth suggestions and cases of how they have incorporated cloud computing into their curriculum or plan to do so in the near future.

 
30
Zivko Lazarov (Evidos) & Erik Schreuder (ROC Amsterdam)

Use case ROC Amsterdam: Electronic signing within your education software

Presentation | In this session you will learn about how you can save time and money by digitizing the signing process of educational documents within your own education software.
 
Erik Schreuders and Frankie Springs from ROC Amsterdam will tell you how they managed to organize these processes more efficiently thanks to the digital signature fully integrated in their software system.

Through the looking glass
60
Brenda Vos & Sanne Krukkert (Acceleration Plan)

Enhancing students' digital skills, using the Digital Competence Indicator





Presentation |

During this presentation you will learn more about how to integrate digital competences in profiles (i.e. curriculum requirements or job profiles), using the Digital Competence Indicator. This tool focuses on the digital competences students and young professionals need, to prepare themselves for the jobs of the future. In the presentation, we will show how this tool works, what the immediate benefits are, and why integrating digital competences is so important.
Tureluur
20
Robert Schuwer & Marijn Post (Acceleration Plan)

Meet the Field Lab Open Educational Resources!





Presentation | 

In this EPIC session, we will dive more into the concept of Field Labs for Professional Development and use the Field Lab Open Educational Resources to illustrate the process of developing Field Labs, and it's content.
 
40
Lieke Rensink, Marijn Post, Nicolien Schmaal Jenny de Werk & Martine Teirlinck. (Acceleration Plan, SURF)

Digital (open) educational resources to the next level





Open Format |

Towards digital (open) educational resources, is quite the challenge! On a national level, but also within institutions. In this session, we share the results of the national collaboration and the translation knowledge institutions made for their own teachers and students. Several Dutch knowledge institutions share their perspective and how they translated the national efforts to their own perspective and lifted digital (open) educational resources to a higher level within their institution.
---
Sessions Round VIII
11.15 - 11.45
Location
Time (min) 
Presenter(s)           
Session
EPIC Area
30

Poster presentations

An overview of privacy-preserving Machine Learning for learning analytics
Johannes Schleiss

CLI fellowships: Driving innovation with educational research
Marloes Nederhand

No escaping logic: teaching critical thinking online
Arie van der Lugt

Simulation enhanced learning in cardiorespiratory physiotherapy education
Holly Royle

Sustainability strategies for OER, sharing is caring!
Robert Schuwer & Leontien van Rossum

Flexibilisation: what does the student want?
Erik Bolhuis

Tobacco

Livestream

30
Arjen de Vetten
 

Using qualitative research methods to understand online learning behaviour

Presentation |

Effective implementation of blended learning requires that we understand why students show particular online learning behaviour. In the end, using learning analytics is not sufficient: Qualitative data help to explain online learning behaviour. In this session, I present profiles of online learning behaviour during a large-scale law course and show how logbook and interview data help to understand these profiles of online learning behaviour.

DC

Livestream

30
Puya Maghami (Zoom)

Creating a Cohesive Education Experience Across Hybrid Spaces

 

Presentation | Learn about the strategies, learning models and trends that are driving the deployment of digital learning technologies.

Coffee I

Livestream

30
Jan Oostdijk

So you think you can dance? Show me!

Presentation | Some bachelor students are able to define and find their own learning experiences and prove their competencies when achieved. Coaching is key. Focus on producing, recording, and validating "proof" on the way is the most important step for students to take.

Coffee II
30
Lieke Rensink, Aline Bouwes, Marja Versantvoort, Michel Jansen

Supporting professional communities on OER - The DUTCH approach

Open Format | If you create, share and reuse open educational resources, it is absolutely essential to collaborate! In the Netherlands, we organize this in communities. Learn all about the national community on OER and the focus on collaboration in Professional Communities. After a brief introduction, several professional communities will talk about challenges and give tips and tricks. We will connect with participants in the session in an interactive way and you will leave with concrete ideas on how to start sharing and reusing with your own community or how you can support communities at home!

Arabica
30
Thomas Balvig (Blackboard)

Towards Intelligent Experiences: Transforming learner and institutional success

Presentation | The right data underpins a university's vision to deliver a world-class higher education experience for all students. Join Blackboard to discuss how to leverage the right data responsibly to transform learner and institutional success at scale: create intelligent experiences for students on campus, use data to build a more informed, personalised teaching and learning experience, understand and optimise every dimension of your institution with the right data.

Virginia + Havana
30
Dorien Hopster-den Otter & Kim Schildkamp

Effective use of digital opportunities: It begins and ends with lecturers

Facilitated discussion | The COVID-19 pandemic and its effects on higher education have shown us that teaching professionals are the key to educational innovation. They deserve support and opportunities for personal growth, especially when it comes to effective use of technology in their daily classroom practices. The question is: how can we make sure all our lecturers are well-equipped to use digital opportunities in their curricula and instruction in an effective manner?

In the Dutch Facilitating professional development for lecturers' zone of the Acceleration Plan Educational innovation with IT, 17 institutions are jointly working on facilitating professional development (PD) of lecturers. Several publications and products are developed that support effective PD at all levels of higher education. In this session, we will interactively discuss the above-mentioned question within the following themes (with publications/products developed by the members of the zone):

Effective Professional Development for lecturers in higher education

Sharing good practices that stick

An integral approach to professional development in higher education

Focusing on educational support staff

An exploration of functions and roles  in higher education with recommendations for practice

Through the looking glass
30
Kanyatila George

The restoration of indigenous knowledge, innovation and lifelong learning

Workshop | The vision of education sector of Zambian government is innovative and productive education for all by 2030.In response to these aspiration the new dawn government have created a new ministry called green economy and technology who's main tasks is to foster lifelong learning through innovativeness, sustainable education, promotion of girl child education, use of new technology and use of different types of education.

Tureluur
20
Tine Degrande & Carine de Smet

Empowering higher education in adopting digital learning: A needs analysis

Presentation | The European POWERHEAD (Empowering Higher Education in Adopting Digital Learning) project aims to answer the following questions: Given today's context, what do institutions need from the government to develop a digitalisation policy? And how can institutions further shape their digitalisation policy?

During this presentation, current insights and common needs related to digitalisation in higher education will be presented. These common needs were identified by means of focus groups with diverse stakeholders in higher education in Flanders and Latvia, and will be further enriched and validated by other European countries.
---
Keynote day 3
Closing EPIC: Innovation - how to make the engine run? |  Keynote by Anka Mulder and Fashida Zafar
EPIC will be closed by Anka Mulder, President at Saxion University of Applied Sciences and initiator of the Acceleration Plan, and Farshida Zafar, Director of ExasmusX.
Anka Mulder and Fashida Zafar will present examples and approaches of innovations. The keynote will end with a Q&A.
Anka Mulder has been chairperson of the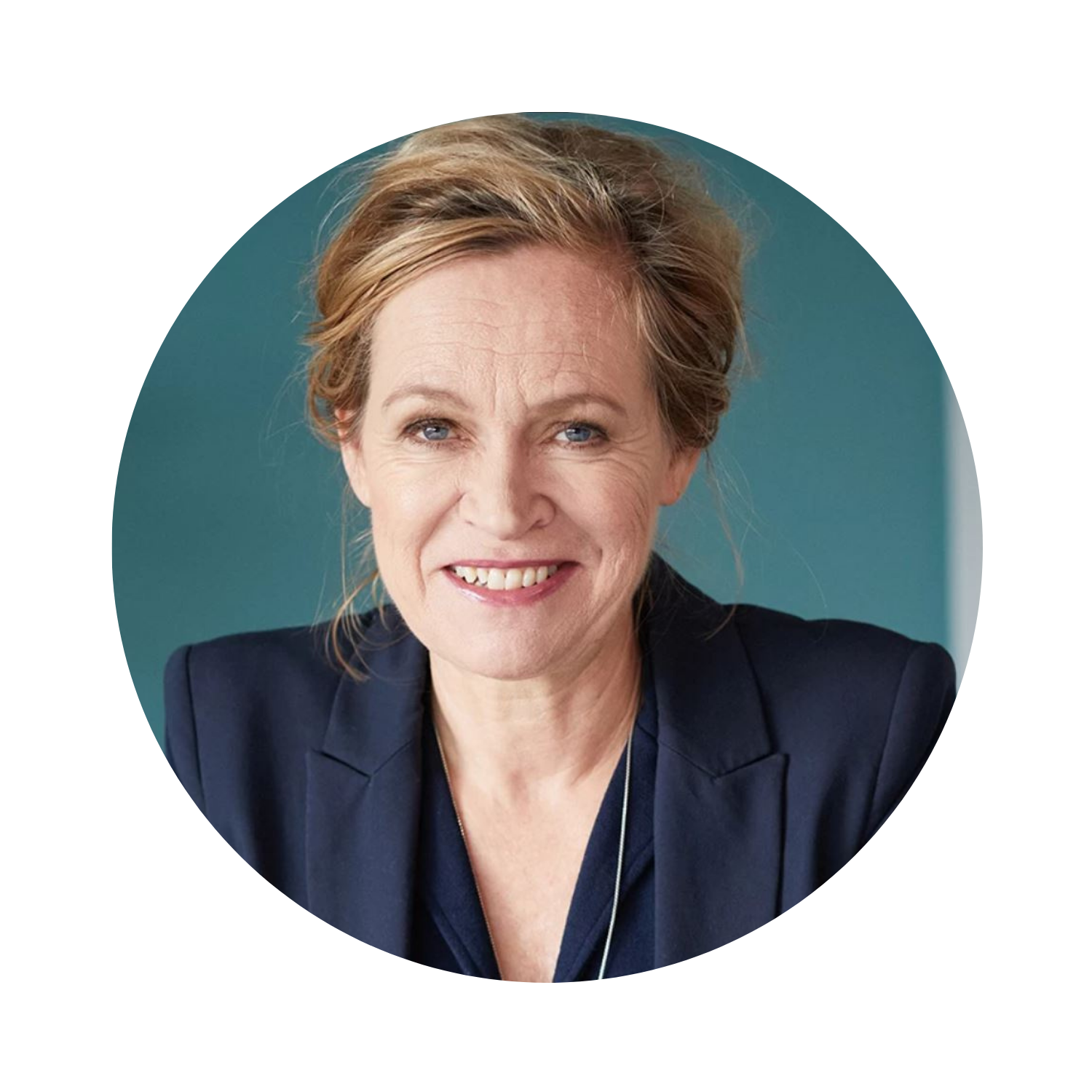 Executive Board since 1 January 2018. She is responsible for 'strategy, research and valorisation' and has Twente as her area of focus. Anka studied History at the University of Groningen. She worked abroad for a number of years and began working at the Delft University of Technology in 2003. She was a member of the Executive Board between 2013 and 2017 and was responsible for education and operational management.
Anka is an international expert in the field of digital education. She has a large network and is well respected both at home and abroad. She is considered to be one of the most influential people in the field of education in the Netherlands. Anka sits on many boards and she oversees many different educational institutions both at home and abroad.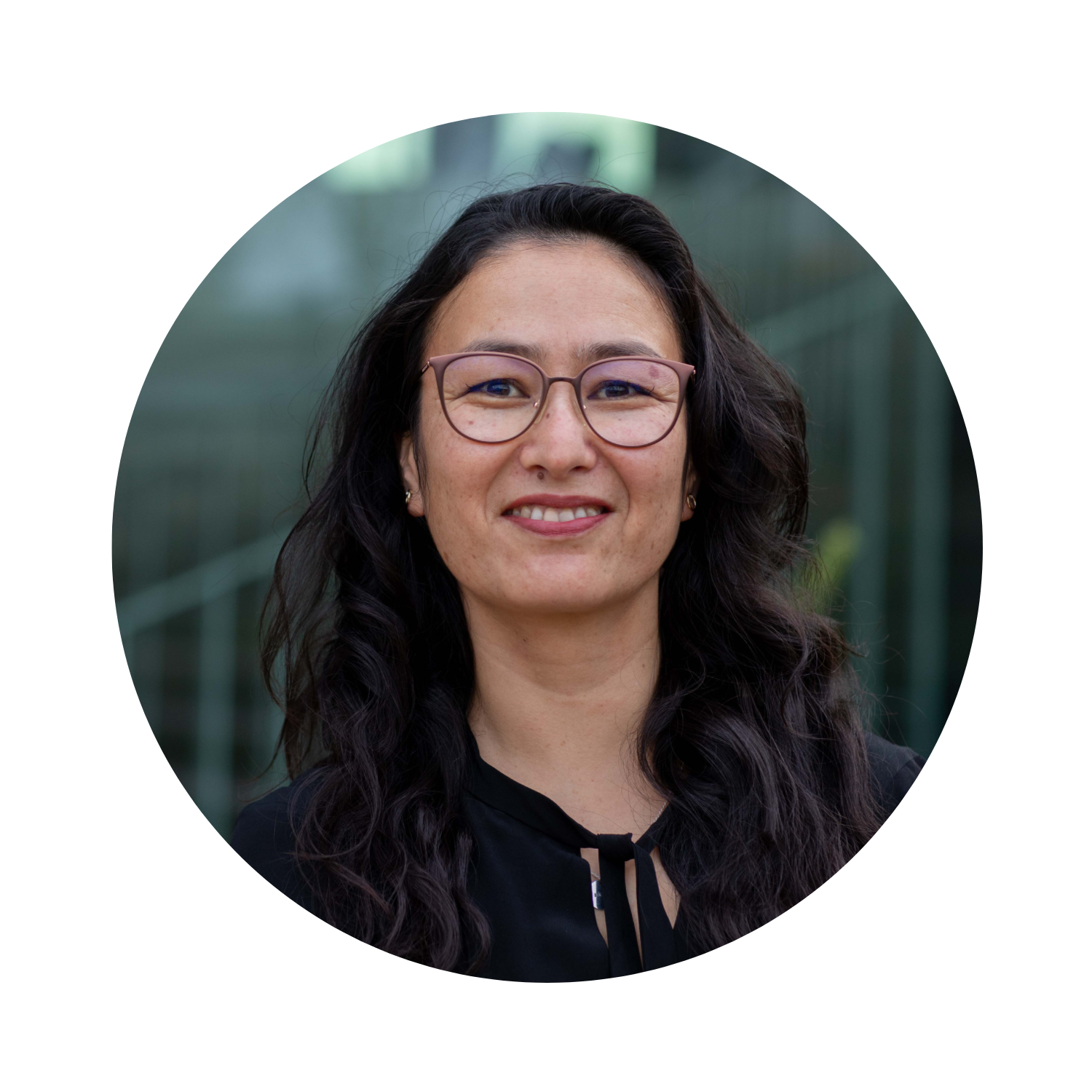 Farshida Zafar LL.M. is Director of ErasmusX, Erasmus University Rotterdam, and Senior Fellow Jean Monnet Centre of Excellence for Digital Governance. Farshida has a track record in the field of education innovation and has co-designed, developed and implemented both educational programs as well as new applications and platforms for educational purposes. Currently leading ErasmusX at Erasmus University Rotterdam, Farshida's ambition is to 'future proof' education. The Jean Monnet Centre of Excellence for Digital Governance focuses on the impact of AI and Big Data on Law and Governance.
EPIC | Educational Pioneers and Innovators Conference 2022
Registration website for EPIC | Educational Pioneers and Innovators Conference 2022
EPIC | Educational Pioneers and Innovators Conference 2022events@smith-communicatie.nl
EPIC | Educational Pioneers and Innovators Conference 2022events@smith-communicatie.nlhttps://www.epic-conference.nl/epic
2022-05-30
2022-06-01
OfflineEventAttendanceMode
EventScheduled
EPIC | Educational Pioneers and Innovators Conference 2022EPIC | Educational Pioneers and Innovators Conference 20220.00EUROnlineOnly2019-01-01T00:00:00Z
Van Nelle Fabriek Van Nelle Fabriek Van Nelleweg 1 3044 BC Rotterdam Netherlands